Your personal health service
on site
On-site patient-centered healthcare service with digitally-enabled medical care.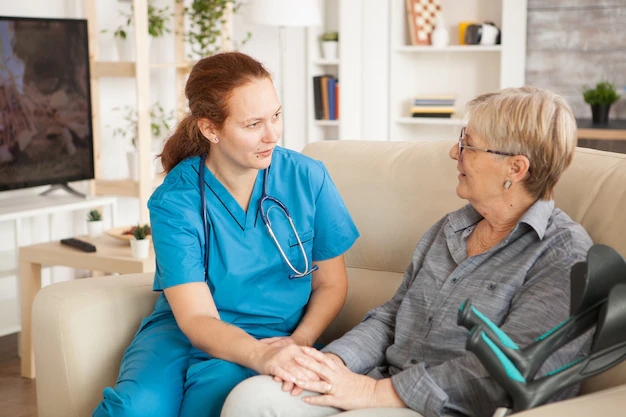 Smart Care offers holistic healthcare for proactively shaping individual health and improving the quality of life of the population. Regionally independent and close to home, the approach is based on hybrid healthcare, combining familiar traditional care with flexible availability of medical providers in terms of time and personnel, as well as modern digital and tele-medical options. The SmartCare platform is your trusted personal health expert, available anytime, anywhere, regularly collecting health data, ensuring availability of medical expertise and documentation of health data.
Smart Care flips the model of the traditional physician visit and brings the physician supported by medical professionals into the residential and home environment, as well as into regions & facilities where limited or no medical care can currently be provided. Our vision is to provide and maintain quality medical care in medically underserved regions / facilities. Trained medical assistants (MFA) in the practice assistance accompany the treatment on site at the patient, as it used to be done by the community nurse, who is known in many places.
Transferring digital medical structures into patient-centered forms of care
We understand hybrid as a new whole composed of different supplies or processes. For example, the traditional outpatient office visit is predominantly characterized by personal contact between the MFA/nurse and the patient. This involves issuing (follow-up) prescriptions, referrals and orders, and making necessary recordings of ECG, heart rate, blood pressure, temperature, and so on. Everyday practice shows that personal doctor-patient contact is necessary in only about 50% of all treatments.
One first hybrid care approach from this is that everything remains the same, but the personal doctor-patient contact is now carried out via video consultation.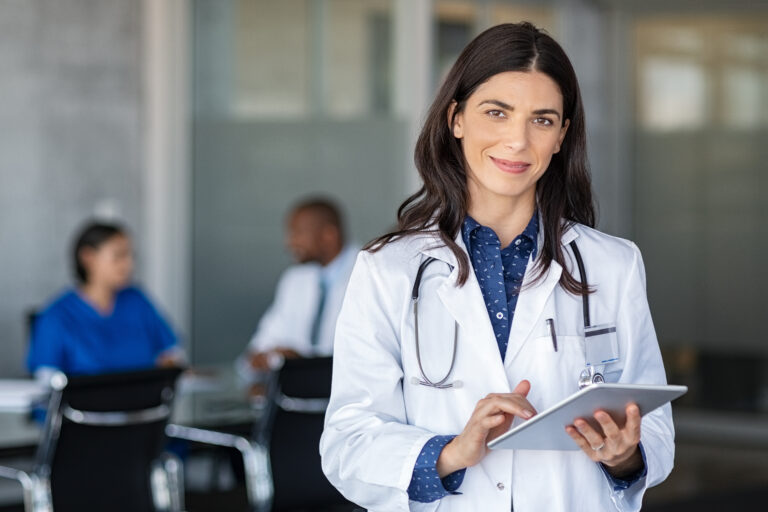 The hybrid approach can be expanded and scaled as required. The availability of (tele)doctors and
(tele-) physicians and MFAs can also be arranged outside the existing practice opening hours. Equipped with the latest digital medical technology for recording vital parameters, the MFA can perform the measurement on site or the patient himself can be monitored remotely. Likewise, different medical service providers (specialists, nursing services) can be included in the care as well as relatives.
The challenge:

Growing medical and nursing care gap in Germany
million people aged 60+ in Germany (2021)
% aged 60+ chronically ill (2021)
years average age of physicians in private practice
missing family doctor positions nationwide by 2030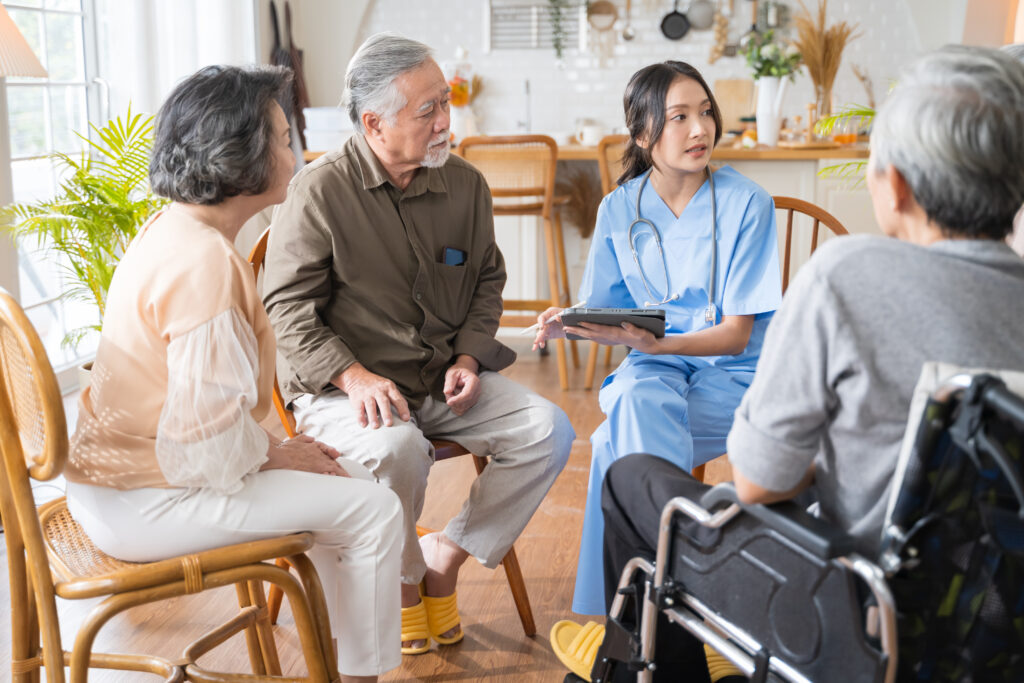 Germany is aging with increasing medical and nursing needs. More and more chronically ill people are encountering less and less doctors.
Particularly in elderly care and in rural regions, the availability of primary care physicians and specialists on site is declining.
Due to the age structure and lack of new generations, more and more family doctor positions remain unfilled.
Traditional outpatient primary care is (in the future) no longer assured everywhere and requires new care solutions.