The Smart Care Platform puts patients at the center of the action by gathering and integrating all medical professionals and caregivers involved in one (digital) place. Our digital treatment room has all the functions that are used in general medicine in physical practices.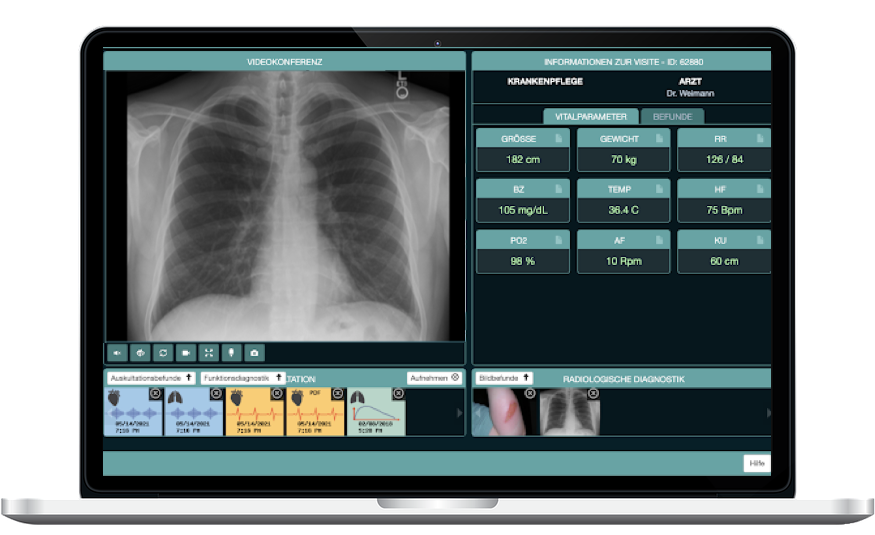 Smart Care Patient Portal
Our Smart Care patient portal provides easier access to comprehensive healthcare for patients.
In addition, physicians, healthcare professionals and nurses have amodern, digital care infrastructure. Other benefits include theintegration of medical devices and secure data exchange for remote monitoring.
Our digital education tools and therapy solutions optimally support Smart Care physicians for maximum efficiency, more understanding and more trust in medicine.
Our Smart Care 3D visualizations and structured educational methods create a new form of efficiency of physician educational discussions with the patient.
The integrated educational tool is integrated into the video consultation and enables a strong improvement of understanding and relationship between doctors and patients.