Medical care for people with special needs
Our Smart Care care solution can be very easily integrated into the standard operation of an existing care facility of e.g. physically impaired persons.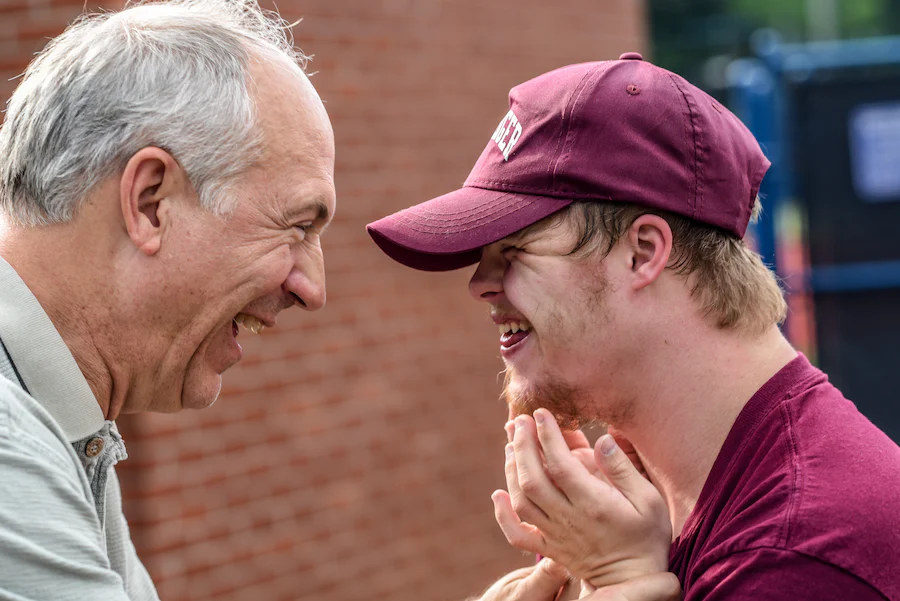 Our patient-centered care of Smart Care thus represents a holistic care solution for the patient, who is enabled to make short-term medical appointments in his or her familiar facility environment at any time. 
This has a positive impact on the patient's state of health and significantly increases his quality of life and the attractiveness of the facility.
The Smart Care supply solution is used for out-of-hospital care of people with special needs.
The facility is equipped with the medically necessary equipment that continuously records the patient's vital signs and transmits them to the physician, who thus ensures continuous progress control and remote monitoring.
During preventive care and progress monitoring, relevant health data is documented in the electronic patient record so that the doctor can view it at any time with the patient's consent and monitor it remotely.